Posts for: February, 2018
By A Topacio Dental
February 17, 2018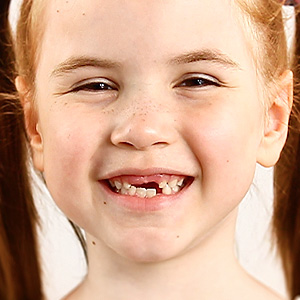 The month of February gets its name from the ancient spring cleansing ritual called "Februa." So perhaps it's appropriate that February is now celebrated as National Children's Dental Health Month. Having a healthy mouth starts with good oral hygiene—a practice that's important for everyone, but especially for kids, because the healthy habits they develop in childhood can keep their teeth and gums in good condition for life. How can you help your kids achieve the best oral health? We're glad you asked. Here are five tips:
Brush and floss daily
Sure, you knew that already. But did you know that for effective cleaning, your kids should brush for two full minutes, twice a day? And despite reports you may have heard, the American Dental Association maintains that using an interdental cleaner (like floss) is essential part of good oral hygiene: It's the best way to clean decay-causing bacteria from tooth surfaces that your brush just can't reach.
Limit snacking to around mealtimes
If you allow kids to have sugary snacks, limit them to around mealtimes. That way, the teeth aren't constantly bathed in substances that can feed harmful bacteria. It also gives the healthful saliva a chance to neutralize acids that can attack the tooth's protective enamel coating.
Avoid soda and other sugary, acidic drinks
That includes so-called "sports" and "energy" drinks, which often contain extremely high levels of sugar. These beverages, along with diet sodas and some fruit juices, may also be highly acidic, and can damage teeth. What's the best drink for your kids' health? Plain old refreshing water!
Pay attention to baby teeth
Sure, in a few years, those teeth will be gone. But in the mean time, they have an important job to do: They not only contribute to proper speech, eating and appearance, but also hold a space for the permanent teeth that will follow them. If they are lost too early, problems with permanent teeth may follow.
Get regular checkups
Routine office visits are the best way to monitor your child's dental health and development, prevent disease, and solve minor problems before they get bigger.  Plus, we can address any questions you may have about oral hygiene and a range of other topics. So if we haven't seen your child lately, maybe February is a good time for a visit.
If you have questions about your child's oral health, please contact our office or schedule a consultation. You can learn more in the Dear Doctor magazine articles "How to Help Your Child Develop the Best Habits for Oral Health" and "Importance of Baby Teeth."
By A Topacio Dental
February 02, 2018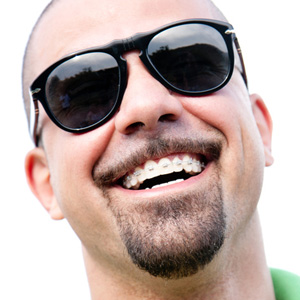 For whatever reason, you've put off replacing a missing tooth for awhile. Now you want to fill that empty gap in your smile with a dental implant restoration.
But if your tooth's been missing for a long time, there could be a problem with space. This is because the teeth on either side of the space may have gradually drifted into it, leaving no room for the implant. You could need orthodontic work first to return these teeth to their proper position.
We could use braces, metal orthodontic devices with wires threaded through brackets bonded to the teeth that are then anchored, usually to back teeth. The orthodontist uses elastics or springs as well as possibly incrementally tightening of the wire against the anchors. These techniques create pressure or tension on the teeth for the desired direction of movement. The teeth's natural mechanism for movement does the rest.
But while effective, braces can be quite noticeable, an embarrassing thought for many adults having to wear them over several months of treatment. But there may be an alternative: clear aligners, a succession of slightly different plastic trays usually worn in two-week intervals. Sequentially wearing each tray gradually moves the teeth to their desired positions.
Though not appropriate for all bite situations, clear aligners have a number of benefits when they can be used. They're nearly invisible to others and can be removed for hygiene tasks or rare special occasions. What's more, the orthodontist may attach a temporary prosthetic (false) tooth to the trays to camouflage the missing space during treatment.
There's one other issue you may have to deal with: if your tooth loss was related to periodontal (gum) disease, the gums and underlying bone may be in poor condition. In fact, substantial bone loss could rule out an implant altogether. But we may be able to remedy both gum and bone deficiencies through grafting or plastic surgery. It may be possible to regenerate enough bone to support the implant; and surgically repairing your gums will help ensure the implant appears natural.
If you have problems like these, don't give up on your restoration goal just yet. With some orthodontic and dental work ahead of time, we may still be able to make implants a reality for you.
If you would like more information on restoring your smile after losing teeth, please contact us or schedule an appointment for a consultation.